I received my Master of Education degree in 1988 from James Madison University and my Post-Master's Certificate in Marriage and Family Therapy in 1994 from Virginia Tech. From 1988 until 1995 I was an elementary school counselor in Fairfax County, VA where I gained a ton of skills on how to help children and families.
I began my private practice in 1995 at The Arbor Center, a group practice where I honed my skills as a counselor and learned from some of the best in the area. Since 1999, I have practiced independently, focusing on issues with children, adolescents, and adults.
---
Counselor
Check out my Counseling page.
---
Faculty Member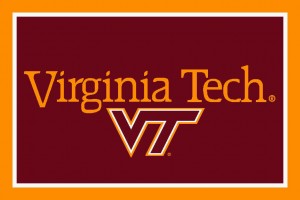 I am a member of the Marriage and Family Therapy faculty at the Virginia Tech Graduate School, where I teach a course on how to work with children, teenagers and their families.
---
Author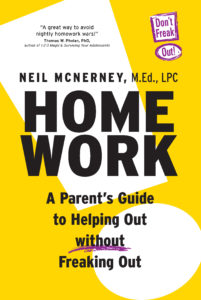 I am author of the book: HomeWork – A Parent's Guide To Helping Out Without Freaking Out! I have developed a simple and powerful approach that will increase achievement and decrease aggravation. HOMEWORK: A Parent's Guide to Helping Out Without Freaking Out! will guide you through a simple process to find a way to help your child based on which faulty coping pattern your child is using. Most homework books are focused on study techniques. Homework focuses on how parents can be powerful leaders in their kid's education. It answers the most common questions parents ask: When do I reward and when do I punish? How do I give advice about studying without getting backtalk? How much should I review homework?